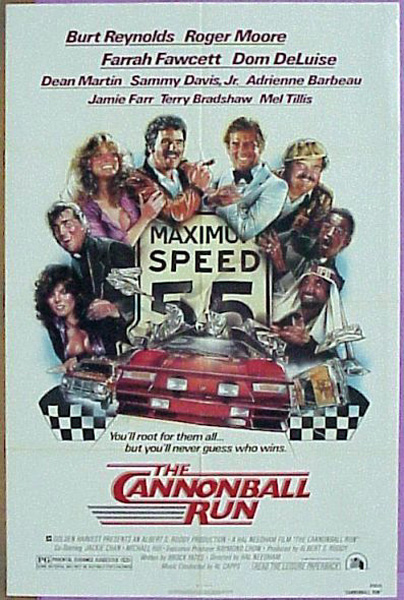 RIP Keith Foulke's career. Who retires on the second day after pitchers and catchers report? What a bitch. Here's to Joe Borowski, your 2007 Indians Rolaids Relief fireman of the year.
I'm already itching for a season preview. Here's what I'm thinking, keeper-wise. Please remember this is just rampant speculation before posting shitty comments.
Projected keepers (round):
Carter
Wright 1
Berkman 4
Dunn 6
Kazmir 16
Verlander 21
Capuano 24
J. Sowers FA
+: decent offensive and starting pitching core. Good value on four young starters.
-: total lack of speed, no closers, wright a bit of a reach in the first round. Kazmir is delicate.
Saud
A-Rod 1
Ichiro 2
Carpenter 4
Konerko 8
Dye 18
Harang FA
+: ichiro might be due for a comeback year, especially with the move to CF activating his samurai killer instinct. A-rod probably will justify the keep, even in an off year. Dye is a steal at 18th round, even if he goes back to normal. Lots of draft picks.
-: unlike real baseball, chris carpenter and some triple-A garbage-ballers can't win you the pitching title in this league.
Moacir
M. Cabrera 1
BJ ryan 7
Bonderman 13
Granderson 22
Kendrick FA
+: cabrera's a beast at third and hasn't even peaked yet. Granderson's strikeouts don't hurt you in league; kendrick should be a ROY candidate.
-: could be hard pressed to add big bats to support cabrera, even with the pile of early picks moacir has.
Czap
Santana 1
Zambrano 3
Nathan 7
Weeks 11
Andre Ethier FA
Markakis FA
Josh Johnson FA
+: pitching will be nasty, again. markakis should be a nice value as a FA keeper.
-: see last year's 4th place finish in re what happens when you just have good pitching. Also, as we all know, czap is always one rickie weeks injury away from dead last in all hitting categories
Pete
Oswalt 4
F. Lopez 8
Howard 10
Holliday 13
Cain 14
McCann 17
HanRam 23
Swisher FA
+: offense is like baseball LSD. addition of 2nd-best catcher in 17th round will cause everyone else in league to beshit themselves all year long. Reigning HP diaspora ROY HanRam abides and is the future president of the dominican republic.
-: matt cain is not a pitching staff.
Bench
Utley 2
Mauer 4
Webb 6
Prince Fielder 14
Delmon Young 18
Cano 19
Zimmermann 20
C.M. Wang FA
+: bench has serious younglegs roX0rs in rounds 14-20. webb is a deal in the 6th if he can stays in cy young contention. Mauer is by far best offensive catcher. Delmon Young is so good no one cares if he puts an ump in a wheelchair.
-: no speed, needs to acquire pitching staff (liriano would have been nice here)
Omar:
Teixeira 1
Beltran 3
Halladay 5
Thome 16
Atkins 22
Dave Bush? FA
+: not overcommitted. Halladay is nice to have around. Teixeria should rebound, although he kind of has to, to justify keeping him at 1.
-: beltran needs to repeat his season from last year to be worth it. thome's spine might collapse.
Mcard:
D. Ortiz 1
Crawford 2
Bay 3
Hafner 4
Reyes 5
Papelbon 20
Teahen FA
Rich Hill FA
+: even if he drafted scrubs to fill in the rest of the spots, mcard's offense will finish in top 3. teahen will have one last year of 3B eligibility.
-: will have to repeat last year's pitching dumpster dive to complete stunning 3-peat. Has no picks before round 6.
ALM
Pujols 1
Soriano 3
Sizemore 4
Wells 10
Baldelli 19
Morneau 22
Otsuka FA
+: top four keepers are strong. Morneau in the 22nd round is retarded, unless he gets ulcerative colitis again.
-: rocco baldelli is like typhoid mary. Just bad luck.
Whet
Manny 1
Derrek Lee 2
Tejada 3
King Felix 4
Sheets 5
An. LaRoche FA
Barfield FA
+: at worst, will do OK in power hitting categories with thee guys. Andy laroche is my sleeper pick for 2007 NL MVP.
-: overpaying for keepers.
Having gone through this, some predictions:
:: There's going to be a run on middle infielders early in the draft. The first few rounds will be weird, as some people draft to fill priority holes, and others draft for value.
:: Pitchers should go higher than in previous years, since everyone except for Czap will most likely keep offense over defense. I could be misreading that.
:: almost no closers will be kept. Only the bona fide ace closers (nathan, rivera, ryan) have good enough rate stats to be worth expending a lot of value.
:: next year's keepers will be interesting, when guys who are hugely useful in rounds 2-5 have to be kept at the highest remaining pick. Mcard's strategy is still good, but this year he could pay the price for missing out on top round draft picks.